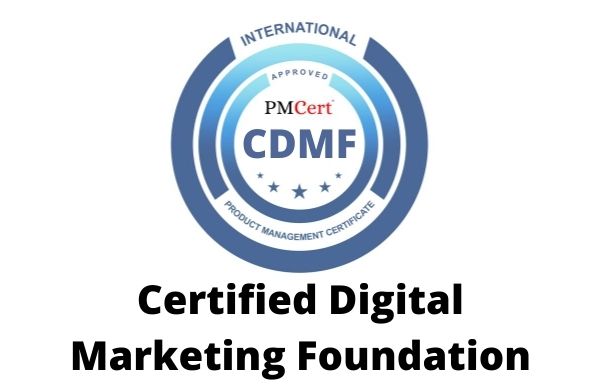 CDMF (Certified Digital Marketing Foundation)
This exam will take place in English. This exam consists of 50 multiple-choice questions and it has a 60 minutes duration. Pass score: 30/50 or 60%.
This certification benefits professionals from all areas, as it proves the fundamental knowledge of the Digital Marketing.
What will be assessed in this exam:
The knowledge required in this exam will be based on basic topics: Target Audience, Customer, Lead Types, E-mail Marketing, Vertical and Horizontal Scale, Sales Funnel, BCG Matrix, GE Matrix, Organic Marketing, Paid Marketing, Remarketing, Inbound Marketing, Outbound Marketing, Google My Business, Google Adwords, Facebook Ads, Personal Marketing, Product Lifecycle, Persona, Online and Offline Strategies, Seed Launch, Segment, Positioning, Types of Audience, Digital Bait, Conversion, Brand Recognition, Engagement Marketing, Traffic, Reach, User Behavior, User Experience, MVP, SEO, SEM.
Please read the following carefully before proceeding:
• You may take the exam immediately or within 3 months from payment date.
• Once the exam is purchased and taken you won't be eligible for a refund.